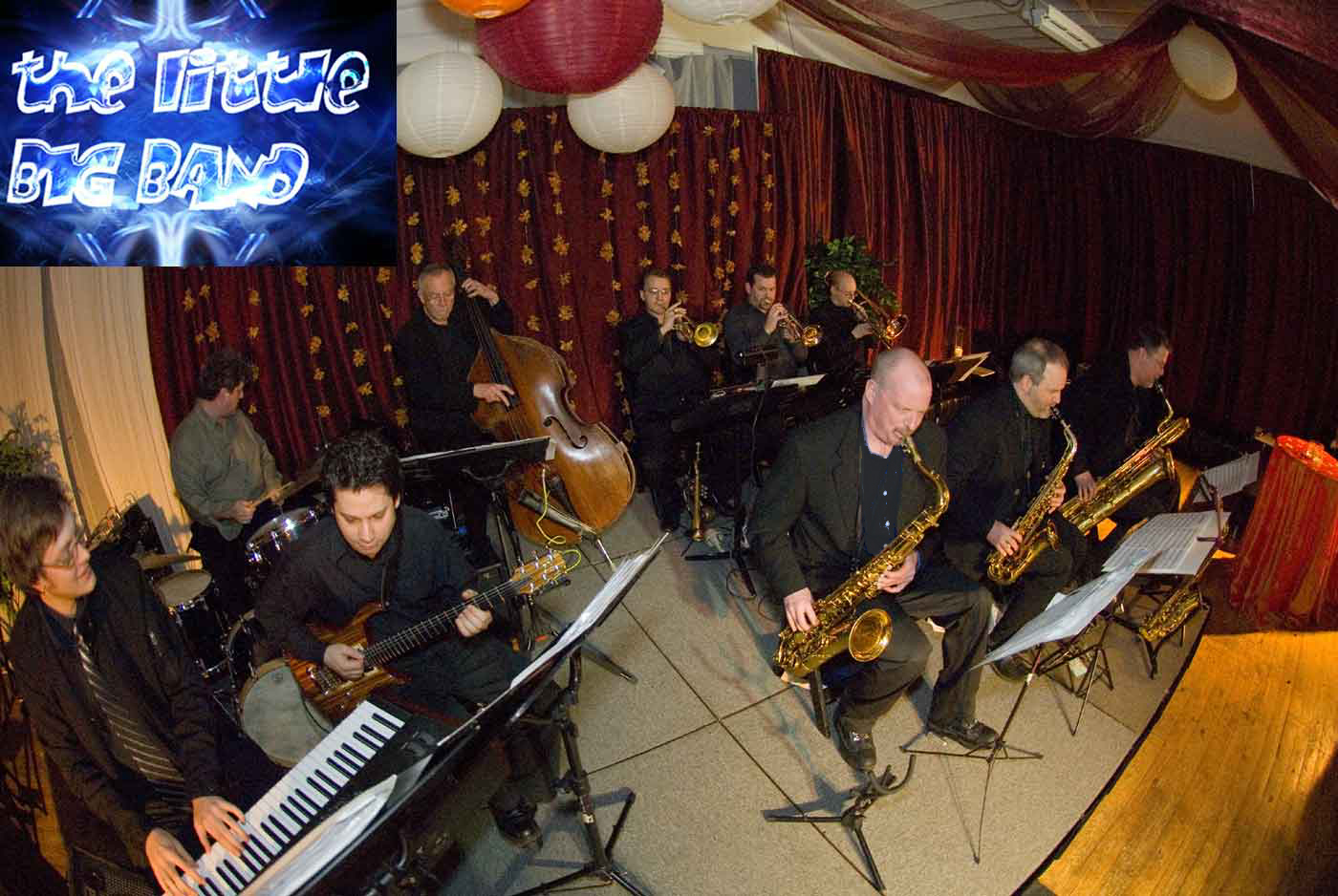 Comprised of 2 trumpets, 1 trombone, 3 saxes, and traditional rhythm section, the Little Big Band is big enough to put out a big band sound, yet small enough to allow for each player in the band to express his individual creativity. Each of the players in the group are extremely accomplished ensemble players as well as being very exciting soloists. And beyond that, they are just great people to work with. Wherever we appear, I believe that kind of group enthusiasm really comes through.
The LBB repertoire consists of all styles of music, from straight ahead swing, big band classics, concert jazz, latin, funk and more. The band has performed as background music, played for dancing and played for concerts. The LBB can adapt its music to fit your event.
Comprised of some of the Northwest's finest musicians, the core band is: Kevin Seeley, Thomas Marriott, David Marriott , Travis Ranney, Alex ey Nikolaev, Matso Limtiaco, Greg Williamson, Dan Kramlich, Chuck Kistler and Frank Seeberger.